by Steve Panizza
My design language as an artisan evolved from the Grand Avenue, Macalester College area of Saint Paul characterized by early-century, industrial-agricultural affluence. My work took on that influence which could be described by contrasting dark woods with light and mechanical joinery apparent in dovetail or box joined constructions.
My grandfather Stefano immigrated to this country from the small village of Vermiglio located in the northern Italian Alps. The alpine region of Europe is one of shared culture regardless of national borders. This understanding allows me to craft a design narrative that I identify as my own seemingly passed down through an ancestry of shared cross-border culture that engendered a strong sense of community and purpose through art, architecture, and daily ritual.
The people of this region evolved a pragmatic, community-oriented, and sustainable approach to life and problem-solving. They had to, given harsh conditions and mountainous terrain. There is no doubt that my work is biased towards the one-manual, mechanical action cabinet organ built for collaborative use.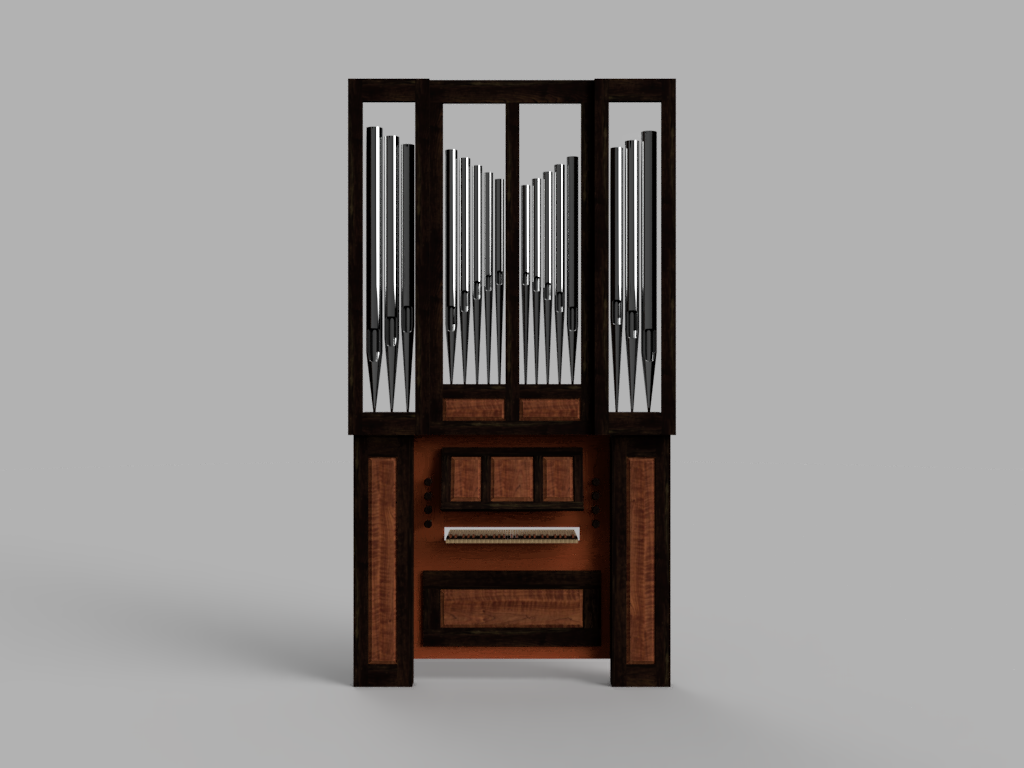 Basse de Bourdon 8' (notes 1 - 17, stopped wood)

Dessus de Montre 8' (notes 18 - 51)

Dessus de Flûte ouverte 8' (notes 18 - 51, open wood)


Basse de Prestant 4' (notes 1 - 17)

Dessus de Prestant 4' (notes 18 - 51)

Dessus de Flûte 4' (notes 18 - 51, potentially triangular)


Fourniture III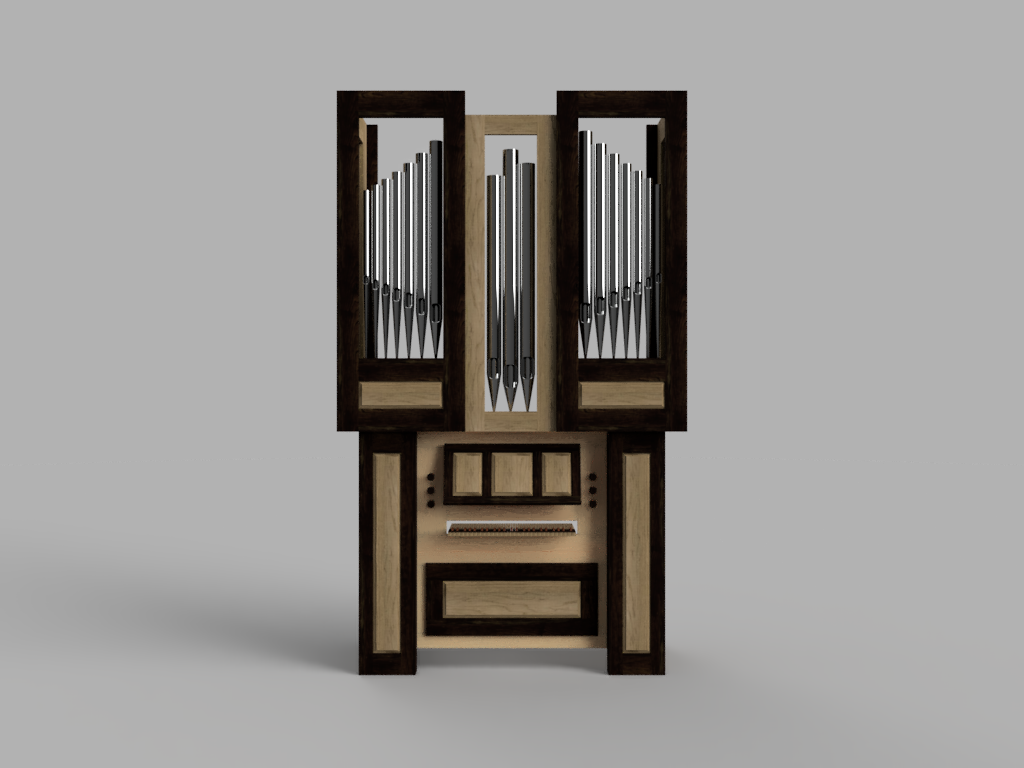 Flûte du boit 8' (notes 1 - 17 stopped, 18 - 51 open)


Basse de Prestant 4' (notes 1 - 17)

Dessus de Prestant 4' (notes 18 - 51)

Dessus de Flûte 4' (notes 18 - 51, potentially triangular)

Fourniture III
Cornet II (2 2/3' notes 1 - 17, 2 2/3' + 1 3/5' 18-51)