About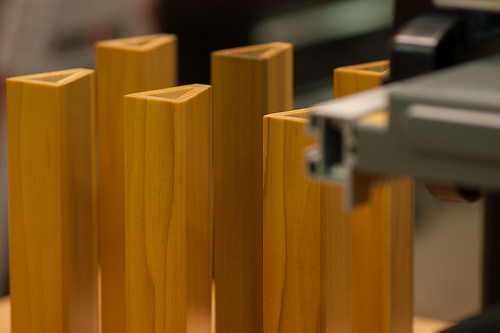 by Steve Panizza
When I began college, I had a choice between music or engineering majors. I completed a Bachelor of Science degree in Mechanical Engineering Technology from the University of Wisconsin-Parkside. The Parkside approach to engineering was innovative and allowed me the opportunity to develop my imagination and creative side in an undergraduate-focused program.
I could also spend time at nearby Carthage College in their prestigious organ program. With its four-manual baroque-inspired mechanical action pipe organ, their program would provide opportunities and connections that would nurture and influence my later development as a pipe organ builder.

Principles of history are very much a part of my pipe organ design process. Along with steadfast artisanship, their application to each new instrument helps to achieve an enduring result. Mechanical key and stop action, natural voicing, and a free-standing solid hardwood case are part of that tradition. Examples I study include noteworthy European baroque instruments and early American builders like David Tannenberg and Thomas Appleton, whose work I value for its softer voicing technique and use of wood pipes.
The organ's rich history has produced an enormous evolution of different styles and technologies along the way. I think the best argument for my work is found within these pages. These are writings that I hope will help potential clients develop their own ideas, do better research, start some constructive dialog, and make an informed decision relevant to their needs.