January 27, 2018 08:25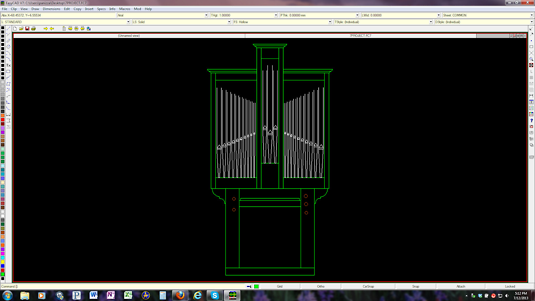 A church can often be an organization without individuals united by a common goal or purpose. No wonder then that I think about the design of a cabinet organ for a unique recital venue like an art gallery space for instance. The structural difference between an organ designed for church use and one designed for recital use is not all that different. The difference lies in tonal design as each are built for a different purpose.
Here I wrote a blog entry that took me back to an original idea I had when first starting out.
http://stevepanizza.blogspot.com/2013/08/hashtagging-design.html
Posted January 27, 2018 08:25

RSS Feed
In addition to managing my evening and weekend organ building workshop, I also work at the University of Minnesota.
People at the University encouraged me to write about my thoughts and experiences regarding design and engineering as they specifically relate to the work I do in the shop, so I started a blog.
Here I include links to entries about design topics specifically related to pipe organ building.
Recent Blog Entries
Archive