September 2, 2019 13:30
I'm writing a digital story that I want to include as part of a blog entry under the heading "Deconstructing Skinner Finds Tannenberg" series to describe my conclusions from playing the 1802 Tannenberg at Hebron Lutheran Church in Madison, Virginia this summer, conclusions that will of course inform my future instruments. I was going to write some thoughts from my time with the instrument in brief story sections, but that would ignore the deep historical perspective surrounding the work of David Tannenberg.
The organ is not like other instruments. Each is not only different from the other, but also has a design that reflects the socio-economic culture and time in which it was built. I won't do scholarly research, but accurately writing my experience with Tannenberg no matter how brief will still take some time and effort.
I do a lot of my reading and writing while at local coffee shops here in Minneapolis. The photo above was taken at Five Watt Coffee just down the road from my workshop on E. Hennepin Avenue.

Posted September 2, 2019 13:30

May 11, 2019 10:44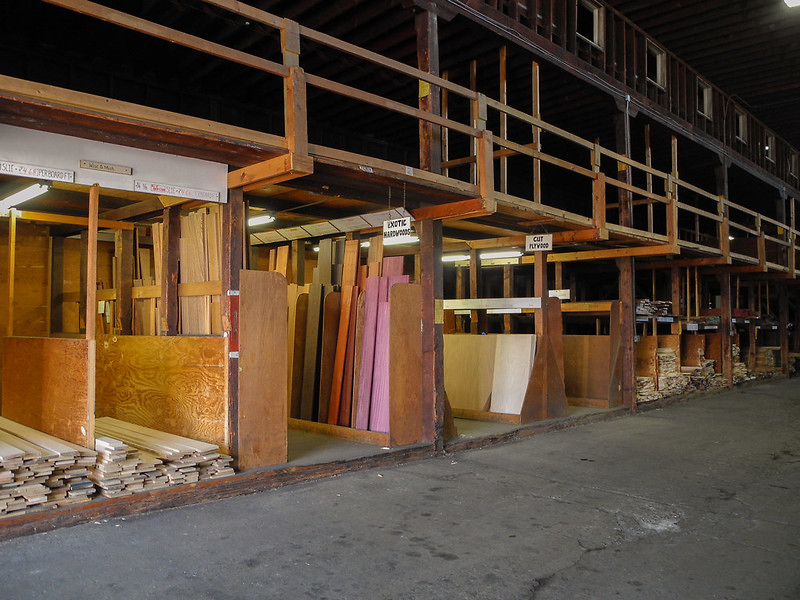 Leaving Spyhouse Coffee today, I noticed that for the second straight week, the main entrance to Youngblood Lumber was closed. Worried, I looked at their website and found out that they are closing for good.
I built a solid woodworking reputation after moving here to Minnesota by opening a workshop on Hennepin where I built objects using wood often sourced from Youngblood. Everything built here in fact contains some type of wood sourced through them. They were a trusted partner. Even though visibly impacted by the financial and housing crisis, they continued to operate, at least until now.
The loss of Seven Corners Hardware in St. Paul was difficult enough for those of us who equipped our shops through their immense tool selection, but this is equally sad. Another tradition lost.
Posted May 11, 2019 10:44

May 1, 2019 17:57
My design language is restrained, though my instruments are larger than chamber organs or portativs. I talk about what first formed my design language in the story linked to below by introducing two instruments that had a strong impact on me during my formative years. Those were years where I found out how I wanted to be different from other organ builders and go in my own direction.
https://sway.office.com/MoUeTybS8fHME8Dt
Posted May 1, 2019 17:57

December 27, 2018 13:35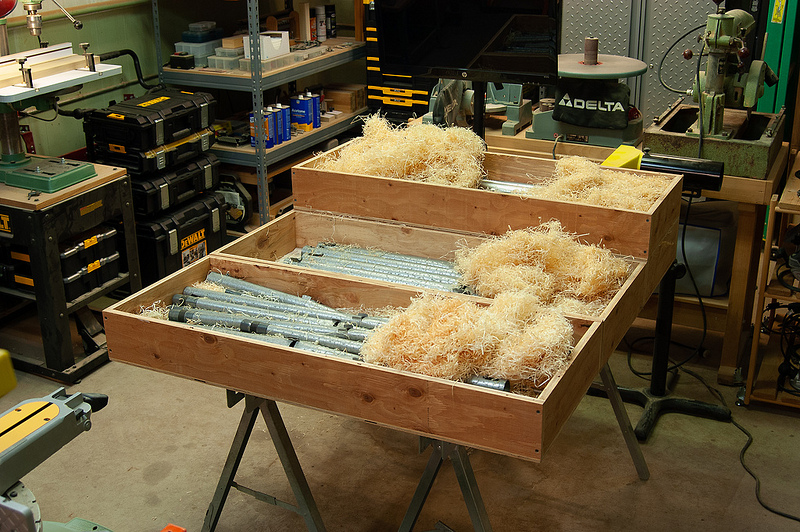 I had been keeping a few sets of pipes in workshop storage since I began organ building. Those in the foreground of the photo above are a partial set from a vintage 4' harmonic flute rank. The pipes came from the same source I obtained the three sets of pipes I used in the first organ I built. Many of those pipes gifted to me then were damaged beyond repair because they were packaged and stored improperly by the church that originally owned them. Those who dismantled the organ unfortunately used bubble wrap. Packing straw like that which is used to store and ship wine bottles also properly cushions organ pipes when crated for storage or shipment.
In the background of the photo and mostly under packing straw is the front pipe set of a principal 2' rank I had made by a pipe maker in the Netherlands for a small organ I was going to build on spec when starting out. I got my first commission before I began building that spec organ, and these became archived material.
I really thought the stored pipes would not be of value to an organ I would build, but I held on to them anyway. Having the opportunity to deconstruct the work of Ernest M. Skinner by having the opportunity to play and research his firm's orchestral Opus 892 at Northrop Auditorium on the University of Minnesota campus places this archived material in an altogether new frame of reference though. As I think about designing a new cabinet organ for client commission, I now believe the pipes could form part of that instrument in interesting and creative ways.
Posted December 27, 2018 13:35

December 21, 2018 13:09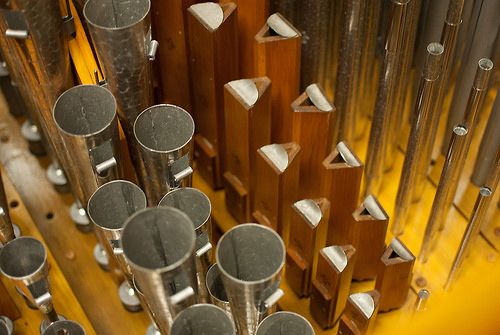 A unique feature found in many of the larger Skinner instruments is a rank of open wood pipes with triangular cross section. With regular playing time on the Aeolian-Skinner Opus 892 at the University of Minnesota Northrop Auditorium, and having built wood pipes for my own instruments, I wanted to know what it would take to build a wood organ pipe with triangular cross section.
This blog entry introduces my triangular wood organ pipe project published in the story linked to below with additional entries to follow that explain various aspects of the project more in depth.

https://sway.office.com/ZvKUBTdDDJhO4FMn
Posted December 21, 2018 13:09

February 13, 2018 16:42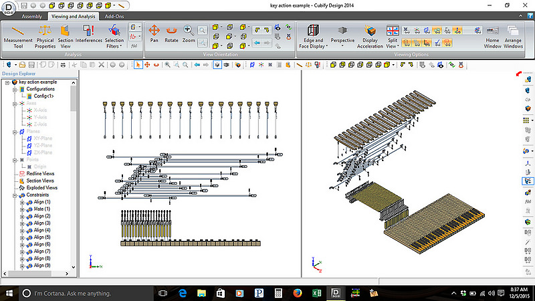 Most people who know me know that I am a pragmatic person. I build organs limited to five or six stops. To do so in a valid way requires not only good tonal and visual design, but good mechanical design as well. The organ is both significant parts art and engineering.
This blog entry introduces a story linked to below that I wrote to explain two ways in which computer technology assists my design process.
https://sway.com/byBsFDSfu6etpEb4
Posted February 13, 2018 16:42

February 7, 2018 17:23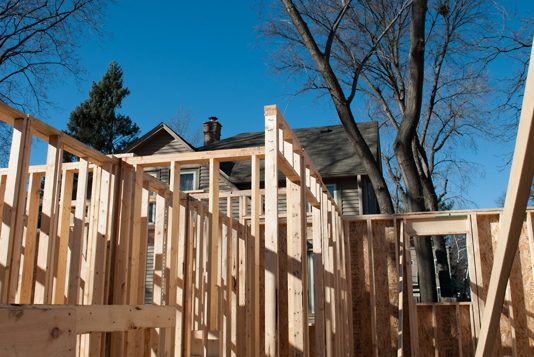 I took some time when I first set up shop here in Minnesota to develop a design language that I describe here as influenced by the Grand Avenue, Macalester College area of St. Paul, one characterized by early-century, industrial-agricultural affluence. My studio work began to take on that influence which could be described by contrasting dark woods with light, and the use of mechanical joinery apparent in dovetail or box joined constructions.
I then set out to create a structural design architecture that would form the design foundation for a family of cabinet pipe organs. I talk some about that process in the following story linked to here.

https://sway.com/rME5JPhADExnq8s4
Posted February 7, 2018 17:23

January 27, 2018 15:09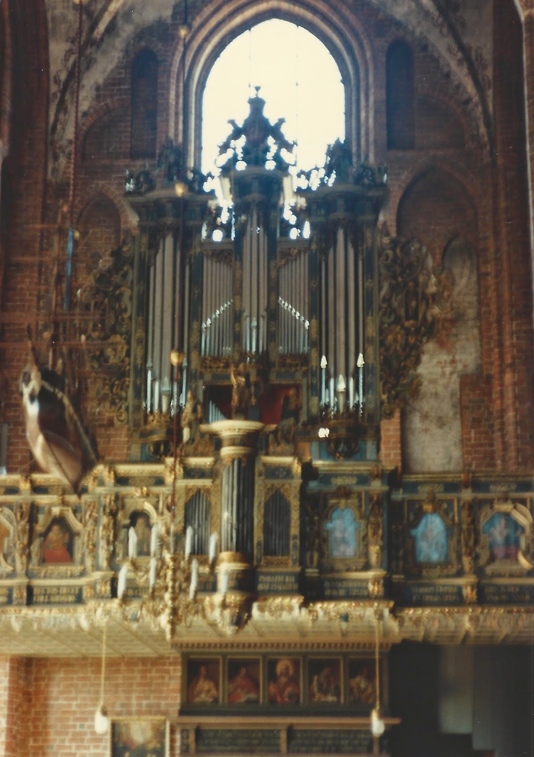 You cannot escape math and physics when designing a pipe organ. My engineering education and background lets me see important relationships between energy and sound, between structure and applied forces. Yet I consider my work to be historically referenced where to me it matters. I talk in this design blog entry about the methods I use to develop the tonal design of an organ that rely more on the work of the old masters rather than emperical relationiships.
http://stevepanizza.blogspot.com/2015/05/the-artisans-versus-academic.html
Posted January 27, 2018 15:09

January 27, 2018 08:39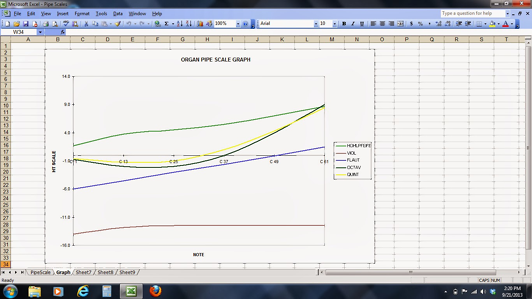 I started the processes of designing a new organ about five years ago. I write about that here in this design blog entry on my approach to tonal design. I was thinking about building a small recital organ back then. The availability of my first organ may take me in any number of directions with the building of a new organ.
http://stevepanizza.blogspot.com/2013/09/tonal-design-then-and-now.html
Posted January 27, 2018 08:39

January 27, 2018 08:25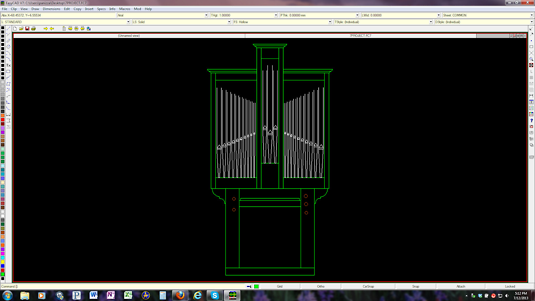 A church can often be an organization without individuals united by a common goal or purpose. No wonder then that I think about the design of a cabinet organ for a unique recital venue like an art gallery space for instance. The structural difference between an organ designed for church use and one designed for recital use is not all that different. The difference lies in tonal design as each are built for a different purpose.
Here I wrote a blog entry that took me back to an original idea I had when first starting out.
http://stevepanizza.blogspot.com/2013/08/hashtagging-design.html
Posted January 27, 2018 08:25

January 26, 2018 19:43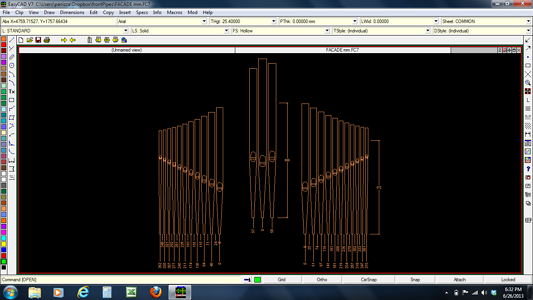 I write about the use of technology in this entry from my design blog that assisted me in the complex process of designing pipe groupings for organ case pipes. These are the pipes that you see laid out in some geometric form in the front of an organ case. I use examples from the first organ I built to describe the process and tools I developed to create a three-section front pipe grouping for the instrument.
http://stevepanizza.blogspot.com/2013/06/how-to-design-organ-case-pipes.html
Posted January 26, 2018 19:43

January 26, 2018 18:59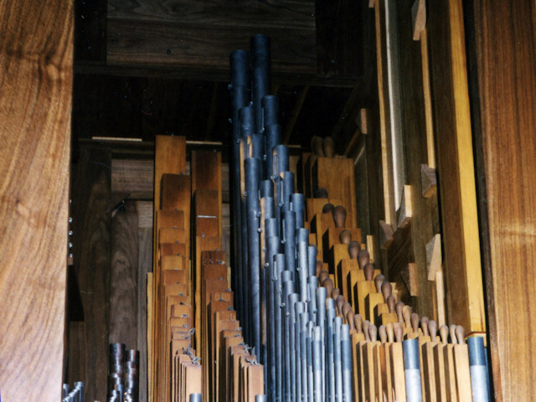 This entry is especially relevant as I wrote about the motivation behind the organ I built now made available by the closing of a church. I write elsewhere about how the instrument may actually provide material for a new instrument. This entry details how the organ itself is the result of repurposed material designed into what became the first instrument I built as an independent builder.
http://stevepanizza.blogspot.com/2013/06/reuse-and-repurpose.html
Posted January 26, 2018 18:59

RSS Feed
In addition to managing my evening and weekend organ building workshop, I also work at the University of Minnesota.
People at the University encouraged me to write about my thoughts and experiences regarding design and engineering as they specifically relate to the work I do in the shop, so I started a blog.
Here I include links to entries about design topics specifically related to pipe organ building.
Recent Blog Entries
Archive