An Introduction to the Triangular Wood Organ Pipe

December 21, 2018 13:09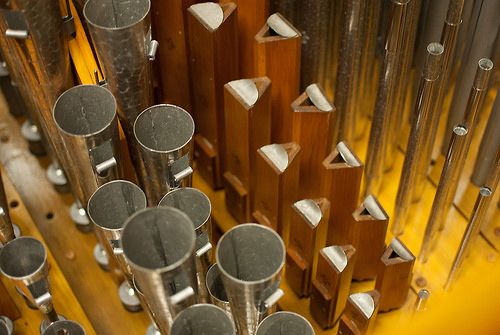 A unique feature found in many of the larger Skinner instruments is a rank of open wood pipes with triangular cross section. With regular playing time on the Aeolian-Skinner Opus 892 at the University of Minnesota Northrop Auditorium, and having built wood pipes for my own instruments, I wanted to know what it would take to build a wood organ pipe with triangular cross section.
This blog entry introduces my triangular wood organ pipe project published in the story linked to below with additional entries to follow that explain various aspects of the project more in depth.

https://sway.office.com/ZvKUBTdDDJhO4FMn
Posted December 21, 2018 13:09

RSS Feed
In addition to managing my evening and weekend organ building workshop, I also work at the University of Minnesota.
People at the University encouraged me to write about my thoughts and experiences regarding design and engineering as they specifically relate to the work I do in the shop, so I started a blog.
Here I include links to entries about design topics specifically related to pipe organ building.
Recent Blog Entries
Archive